Bio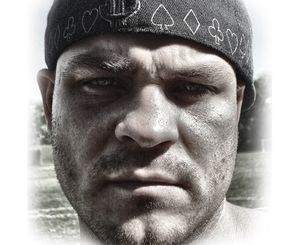 A.F. Sin a.k.a. Kid Sin is a Jersey City, New Jersey native who has been in the hip-hop game for over 3 decades. At the early age of 12 Sin started developing his own unique style of rap, and a flow that few can match.
In 1995 Sin put together the rap group formally known as "The Kindred", and in 1998 added new members and renamed it "Tha Kin". The members of the group are A.F. Sin, Vic Shadez and J- Pleezz.
Over the last 15 years, Sin has been heavy into the battle rap scene and has put together an impressive battle record, along with releasing several full length albums, mixtapes and EPs . Sin has an extensive library of solo music listed on all platforms dating back as far as 2010, and music that goes back as far as 2008 posted on this website.
Sin is currently living in Springfield, Massachusetts, and is busy working on new solo and group projects. A.F. Sin is also a producer, graphic designer, and does work shooting and editing Hip Hop videos.
CLICK HERE TO GO TO A.F. SIN'S SINGLES PAGE, AND FIND ALL HIS LATEST RELEASES NOT FOUND IN ANY ALBUM, EP OR MIXTAPE.