WHY SINPROS ENTERTAINMENT & MULTIMEDIA IS THE AUTHORITY IN UNDERGROUND HIP HOP MUSIC
Since 2010 Sinpros Entertainment & Multimedia has provided the best hip hop music and beats the underground has to offer. With a heavy dose of that 90s era boom bap, Sinpros music and instrumentals are guaranteed to have your head nodding. 
Sinpros Entertainment & Multimedia has a roster of underground hip hop artists and producers that only offer high quality music and beats. Each artist on our record label has well over 25 years worth of recording, mixing, mastering and producing under their belt. Our record label also features dozens of underground hip hop emcees and artists. 
WHAT ARTISTS ARE FEATURED ON OUR WEBSITE 
Sinpros Entertainment & Multimedia features multi-talented artists who rap, produce and engineer such as, A.F. Sin, Vic Shadez, Eddie Dose, Soulution, A.F. Netic, B-Wyze, Big Chief, J-Pleezz and more. We also have producer and engineer extraordinaire Sosick on our team. 
Each artist on our team here at Sinpros has dedicated decades of time into the craft and has been members of the underground hip hop community for even longer. We also feature underground hop hop groups like The Kin, Con-Science and Go-Illa that supply a heavy dose of that 90's era boom bap. 
Each artists here at Sinpros has music on all platforms as well as on our website, and we have numerous underground 90's style hip hop videos on our Youtube channels. 
WHAT QUALITY UNDERGROUND HIP HOP MUSIC CAN I FIND ON SINPROS ENTERTAINMENT & MULTIMEDIA 
Here at Sinpros we have scores of quality 90's style, underground, boom bap hip hop music in the form of full length albums, mixtapes and EP's, along with other music compilations. Great classic albums like A.F. Sin's "Mental Therapy" and "Terminally Ill" can be found on our website, along with other classics like the Vic Shadez "Uncontaminated" LP and Con-science's album "10,000 Hours". 
We also feature many group projects from The Kin, to Go-illa, to Con-Science mixtapes and albums, with hundreds of hours of that underground boom bap style hip hop music for your listening pleasures. 
WE OFFER THE HIGHEST QUALITY UNDERGROUND BOOM BAP BEATS AND INSTRUMENTALS 
Do you need classic hardcore underground hip hop beats and instrumentals? Well here at sinpros you can find hundreds of underground 90's style beats from producer A.F. Sin. On our Beats page, you can scroll down and find beats and instrumentals for non-exclusive and or exclusive leases. Our leases can be purchased and downloaded as high quality WAV files for non-exclusives beats, or tracked out as high quality WAV files for exclusive instrumentals. 
Here at sinpros, we also have many other producers we work with such as award winning producer Vic Shadez, or the classic underground producer phenomenon Sosick. If you need a different feel for your beats than what you can find on our beats page, hit up our Contact Us page and let us know what you're looking for. 
WHAT SERVICES DO WE OFFER HEAR AT SINPROS ENTERTAINMENT & MULTIMEDIA 
If you need any services here at Sinpros, check out our Services page and read over all we have to offer. We have beats and instrumentals from many different producers, with many different underground styles. We also offer graphic designers for things like album cover, banners, logos and more. A.F. Sin has been a graphic designer for over 20 years, and can design anything you may need for your project or event. 
We also offer high quality mixing and mastering for your projects or songs. We have several different engineers to choose from to make your beat or song have that awesome underground boom bap sound. We have A.F. Sin, with 20 years of experience mixing and mastering tracks, or you can take it a step further and hire our professional audio-engineer Sosick, with over 20 years of experience and expertise. 
Do you need quality videos for you song? Well look no further. Here at Sinpros Entertainment and multimedia, we have expert visual designers such as A.F. Sin and Vic Shadez. If you need to see examples of our video work, scroll up and click the links to the Sinpros and Go-Illa Youtube channels. 
IN CONCLUSION 
If you love that 90's style boom bap underground hip hop music, Sinpros Entertainments & Multimedia is the website to checkout regularly for music needs. Get at us for them dope underground hip hop beats and instrumentals. Get at us for that classic underground hip hop music, and hit us up for any of your mixing, mastering, graphic designs or video production needs. From all the artists, rappers and producers here at Sinpros.com, we would just like to say to all our fans and supporters, one love, and stay up!
IF YOU'RE A PRODUCER, HEAD OVER TO OUR STORE PAGE AND CHECK OUT OUR MEGA PRODUCTION KITS. WE HAVE QUALITY SOUND BUNDLES FOR AFFORDABLE PRICES.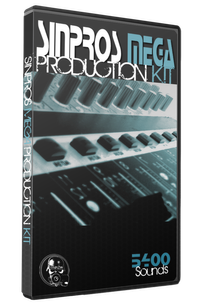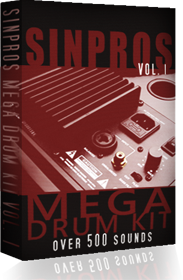 Some of the links on this page may be affiliate links. Sinpros Entertainment & Multimedia is a participant in several affiliate advertising programs designed to provide a means for sites to earn advertising fees by linking to products Sinpros Entertainment & Multimedia organically uses and trusts. If you purchase a product through an affiliate link, your cost will be the same, but Sinpros Entertainment & Multimedia will automatically receive a small commission. Your support is greatly appreciated and helps us spread our message.
Get Reason+ NOW! If you're an artist, producer or engineer, and are serious about your music, Reason is easy to use, affordable and the most high quality recording, production and engineering software available. We know, because we us it.