Bio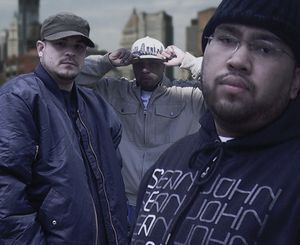 After the breakup of the original members of "The Kindred", Tha Kin was reformed in 1998 by Kid Sin, with the addition of Vick Shadez. The pair Linked up with the Hoboken native Big Tone in 1999 and finally found a place to record in the Hoboken Projects. The setup was grimy, but Sin and Shadez were finally making music daily.

A few weeks into the recording sessions another young artist who called himself J-Pleezz began showing up at sessions to hop on tracks, Sin and Shadez quickly took notice of his potential and officially added him to the group in 2001. For the next 3 years the trio continued to pump out music, but didn't have the means necessary to promote, so they went largely unheard.

In 2004 the group got financial backing and opened up a recording studio in Union City, NJ. This brought about the official connection with the group Con-Science, and was the precursor to the formation of Go-illa. In 2009 the group dropped its last album titled "Eleven" to commemorate the 11th year the group had been working together. To this day the group stays in touch, and the release of more music is being planned. Stay tuned!