In an Ocean of Mainstream Garbage, Underground Boom Bap Hip Hop is Still Alive!
Back in 1995, I was only 19 years old, but I still remember going to the record store every other day to cop the newest hip hop albums. From Nas to Mobb Deep, to the Wu-Tang Clan or Notorios B.I.G., that boom bap underground sound had me hooked. I also remember buying as many 1970's old school soul and jazz music records as I could, to take home and sample with my two Gemini turntables and samplers. That boom bap was in my blood, and underground hip hip music was pushing out new artists every week, some who would go on to become hip hop heavyweights. As the years went on, some of these heavyweights even became legends with millions of fans world wide. So what happened to the hip hop we grew up on and loved?
The Age of the Internet and Social Media.
Ten year after I started my path becoming an underground hip hop artist and producer, the game changed. Around 2005, Youtube and Myspace hit the scene and changed the game forever. These two platforms allowed anyone with a microphone, and a small level of productions skill to get their music heard by thousands of people. Social media became a pathway for nobodies, to become somebodies. All it took was promoting, or spamming your mediocre music to anyone who would listen. This, coupled with the emergence of a self entitled generation of safe space needing brats, killed underground boom bap hip hop music. As time passed, everyone and their mothers wanted to be rappers. This lead to a massive influx of trash hip hop music from so called "artists". Boom bap underground hip hip went further underground, and trash became popular mainstream hip hop music.
The Generation of No Respect or Talent.
All you hear now, Is hip hop music with whack rhymes, simple beats and autotuned vocals. Supposed hip hop artists with frail egos flood every corner of social media and the internet, and if you tell them their music sucks, they bring in dozens of family members, friends, or their fellow whack rappers to tell you how wrong, and or how old you are. Nobody does it for the love anymore, every move these fake rappers make is for fame and attention. The new generation of hip hop artist has no respect, love of dedication to the craft as the previous generations of hip hop artists, and it shows. From bitten flows and styles, to beats and instrumentals that all sound the same. This is truly the age of the carbon copy rapper.
Where Can I Find Great Underground Boom Bap Hip Hop Music?
Whether you believe it or not, real underground boom bap hip hop is still alive and breathing. True lyricism and originality exists, you just need to know where to find it. When searching Youtube, be sure use proper search terms and words such as, underground, boom bap, lyricism, 90's style, etc. Make sure you use these same search terms when searching Google, Facebook, or any other social media platform. Once you find a hot underground hip hop artist that you enjoy listening to, be sure to like their music, subscribe, follow and support them. The more you support real rappers with lots of talent, the higher up in the search algorithms they will climb, allowing others to find them. This really helps when the game is saturated and suffocated by an ocean of whack, self entitled trash rappers who think they actually have skill.
How Can We Help?
Here at Sinpros Entertainment & Multimedia, we supply you with nothing but that raw, unfiltered underground boom bap hip hop music. From drum heavy beats, to the dopest underground lyricists, we will always point you in the right direction. We will always feature the hottest underground emcees and producers you can find, and continue to grow. If you would like to hear great underground boom bap hip hop every Thursday night, check out GIDDT AVM on Youtube. If you happen to stumble across our website in search of great underground boom bap hip hop, please check out all of our emcees and producers, and show us some love on all of our social media accounts by subscribing and following.
If You're a Producer, Get One of Our Mega Production Kits. Check Out Our Store Page For Pricing and More Information.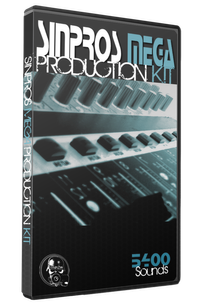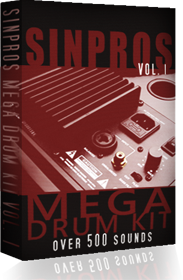 Some of the links on this page may be affiliate links. Sinpros Entertainment & Multimedia is a participant in several affiliate advertising programs designed to provide a means for sites to earn advertising fees by linking to products Sinpros Entertainment & Multimedia organically uses and trusts. If you purchase a product through an affiliate link, your cost will be the same, but Sinpros Entertainment & Multimedia will automatically receive a small commission. Your support is greatly appreciated and helps us spread our message.
GET REASON+ NOW! IF YOU'RE AN ARTIST, PRODUCER OR ENGINEER, AND ARE SERIOUS ABOUT YOUR MUSIC, REASON IS EASY TO USE, AFFORDABLE AND THE MOST HIGH QUALITY RECORDING, PRODUCTION AND ENGINEERING SOFTWARE AVAILABLE. WE KNOW, BECAUSE WE US IT.